West Bloomfield Basement
Waterproofing
If your West Bloomfield basement is leaking, you're not alone. Many homeowners in the area experience basement flooding, especially during the spring and fall months. But don't worry, there's a solution: Rid A Leak West Bloomfield Basement Waterproofing.
In case your basement is struggling with moisture issues, Rid a Leak is here to help you out with decades of experience and necessary knowledge.
Affordable Basement
Waterproofing

Services in West Bloomfield
Your home is a big investment, and protecting it from mold growth is a wise decision. That's where Rid A Leak comes in to help. Basement flooding endangers the structural integrity of your entire property. Furthermore, the cold, gloomy, and damp climate of crawl spaces and basements is ideal for mold growth. Soil expansion and contraction caused by changing weather can cause small fractures in your home's foundation, which if ignored can escalate to costlier foundation troubles.
If you see standing water in your house, contact Rid A Leak right away for experienced assistance. Rid A Leak has been serving the community in West Bloomfield, MI for more than a decade, providing skilled basement waterproofing services. We have the knowledge and skills to keep your foundation dry, assuring the long-term safety and stability of your property.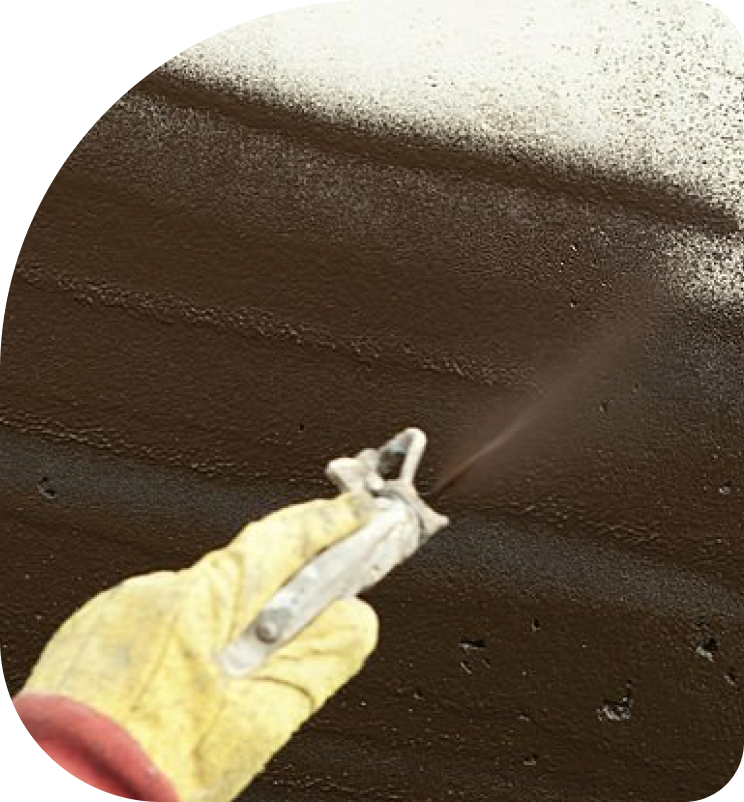 Give us a call today because we promise to give you a free estimate!
Don't Let A Leaky
Basement

Ruin Your Home
A little basement leak, such as a trickling pipe, may appear trivial at first. Water damage, on the other hand, can lead to complex and expensive repairs over time. Moisture in your crawl area can promote the growth of potentially hazardous mold and germs.
So, how can you keep a dry crawl area and get rid of extra humidity? While your basement may already have a sump pump drainage system in place to detect flooding and remove excess water, it may not be adequate to adequately handle ground moisture and lower relative humidity.
Contact Rid A Leak to ensure complete water damage prevention.  Our cutting-edge triple protection waterproofing system services are intended to keep water out of West Bloomfield basements and crawl spaces, protecting your property from the possible risks of water-related concerns.
When I discovered a basement leak, I immediately reached out to Rid a Leak West Bloomfield Basement Waterproofing, and it was the best decision I could have made. From the initial consultation to the final waterproofing process, their team's dedication was evident. Not only did they effectively resolve the issue, but they also educated me on maintaining a dry basement. Thanks to Rid a Leak, my basement is now a safe and moisture-free space. I couldn't be more grateful for their exceptional service.
I've been through my fair share of waterproofing services, but none have matched the quality and expertise of Rid a Leak West Bloomfield Basement Waterproofing. Their team's attention to detail during the inspection and their tailored waterproofing solutions were simply outstanding. Now, I have a dry basement that remains water-free year-round. The peace of mind they've provided is priceless. Rid a Leak is, without a doubt, the best in the business.
I was at my wit's end dealing with a perpetually damp basement until I found Rid a Leak West Bloomfield Basement Waterproofing. Their team was not only professional but also incredibly efficient. They identified the source of the moisture and provided a customized solution that transformed my basement into a dry and secure space. Thanks to their dedication, my family and I can now enjoy our basement without worrying about water damage. I can't recommend Rid a Leak enough!
We take pleasure in our streamlined, hassle-free method that provides a dry and safe basement for years to come at Rid a Leak West Bloomfield Basement Waterproofing.

Thorough Inspection
Our trip begins with a thorough examination of your basement. We thoroughly investigate for the core cause of moisture intrusion, leaving no stone unturned. The first step in providing effective, long-term treatments is identifying the problem.

Make an Appointment
You can simply schedule an appointment with us after getting a quote. We know how precious your time is, so we work with you to find a time that works for you.

Professional Waterproofing
Dan, our professional waterproofing specialist, will arrive on time and precisely perform the waterproofing operation. Dan's years of experience guarantee that the job is done correctly, leaving you with a dry and secure basement.
See the latest waterproofing transformations by RID A LEAK in West Bloomfield. Don't wait, secure your basement's future now with our proven solutions!
Call us today for a free consultation! We'll assess your basement and recommend the best waterproofing solution for your needs. Visit our website to learn more about our services and see testimonials from satisfied customers.
Don't let a damp basement ruin your home's value and comfort.
Contact Rid A Leak
West Bloomfield Basement

today for a free basement waterproofing inspection and quote.