Premium Basement Waterproofing
Services In Clarkston
At Rid a Leak, we are committed to offering reliable basement waterproofing services to people in Clarkston. Needless to say, all of them are 100% satisfied!
In case you need help with water damage that's ruining your basement, fill this form, and our team will be there for your help!
Three
most common

sources of water leakage in basements
Groundwater in water-saturated soils that is drawn to your drain tile system which is clogged and as the water is in the pea stones that are higher than your floor seeps in where the floor meets the wall.

Where is your
basement getting
leaked from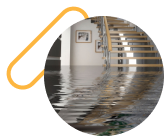 Delivering
Reliability & Quality

To All Our Clients
Rid a Leak prides itself on offering reliable and high-quality waterproofing services to our clients in Clarkston. We are striving to deliver the most amazing experience, which is why we listen to all your concerns and conduct the basement inspection to create a personalized waterproofing plan that not only stops the water damage but also prevents it from coming back.
We create plans that meet your budget needs without compromising on effectiveness of waterproofing. In addition, we have multiple financing options because we don't want you to wait until it's too late to save your basement.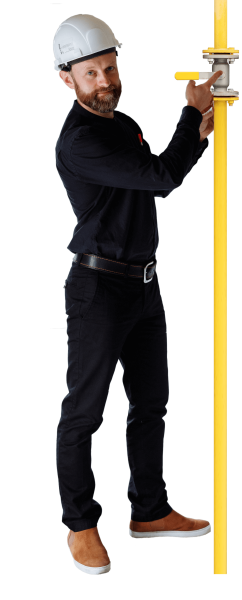 Give us a call today because we promise to give you a free estimate!
Helping

you save your basement
At Rid a Leak, we are committed to offering top-notch and highly reliable waterproofing services in Clarkston because we want all homeowners to sleep peacefully at night. We acknowledge the importance of a healthy and dry basement because it directly influences the integrity of your foundation. That's why we are offering customized waterproofing solutions that address your basement's issues.
My basement was struggling with high moisture levels, and it was resulting in mold. I immediately got in touch with Rid a Leak, and they fixed my problem. Never had the moisture issue again.
I invested in a home recently for rental purposes, but the basement was flooded. I contacted Rid a Leak, and their team managed the waterproofing within three days. I started renting it out and never had a problem again.
I knew that moisture and water could ruin the home's foundation, but I saw it first-hand at my home. It could cost me a lot, so I connected with Rid a Leak, and they handled everything. Great job!
Our basement waterproofing process involves thorough inspection, identifying the root cause of moisture, and implementing effective waterproofing solutions tailored to your home, ensuring a dry and protected basement for years to come.

Get in touch
Give us a call and tell us the problem that you're facing to get a free stimate.

Set up a time
After receving a quote, book an appointment with us that matches your schedule.

Waterproofing
Our waterproofing expert Dan arrives at your location & completes the waterproofing process.
Happily ever after
We have never had a callback or complaint in 25 years, and we plan to keep it that way forever.
Rid a Leak promises to deliver 100% customer satisfaction by offering personalized plans. That's why we have set up the following process to ensure we focus on all the important parts.

Inspection & Assessment
The first step in our process is to perform a thorough inspection and assessment of your basement. We identify existing or potential water and moisture problems and create a detailed report outlining the issues we've found, along with a customized solution.

Preparation
After identifying the issues, we'll start preparing your basement for waterproofing. We will remove existing water, debris, or damaged materials. Also, our team takes every precaution to ensure that your home remains safe and secure throughout the entire waterproofing process.

Waterproofing
With your basement properly prepared, we'll begin the actual waterproofing process. We leverage premium materials and equipment to promise maximum protection from water damage. We will go above and beyond to ensure that your basement remains dry for decades. Once we are done with waterproofing, we will clean up everything, so you can enjoy the basement without worrying about cleaning.
Rid a Leak is determined to help homeowners and building owners, which is why we have delivered some of the best waterproofing projects in the industry!
Now, if you are ready to fix the water damage and ensure maximum protection, Rid a Leak is only a call away because we want to help the maximum number of people out there.
If you need a consultation, give us a call right away because our team is always there to help.
The Most Trusted Basement Waterproofing Service in
Clarkston