Troy Basement
Waterproofing
Water damage can strike anytime. Stop the struggle with Rid A Leak Troy Basement Waterproofing. We've got your back, so you can focus on what matters most – your home and loved ones.
In case your basement is struggling with moisture issues, Rid a Leak is here to help you out with decades of experience and necessary knowledge.
Say Goodbye to
Leaks

with Troy Basement Waterproofing Services
Welcome to Rid A Leak Troy, your trusted partner in Troy, Michigan for comprehensive basement waterproofing services. We acknowledge that basements and crawl spaces are sometimes overlooked when it comes to home remodeling and upkeep. These areas are prone to dampness, which may result in mold development and costly foundation problems. Don't let tiny cracks in your foundation go unnoticed, as they can expand with temperature fluctuations.
If you see any stagnant water in your basement area, it's time to act. We at Rid A Leak are here to help you find a solution. Our company has over a decade of expertise in providing skilled basement waterproofing services in Troy, MI.
Give us a call today because we promise to give you a free estimate!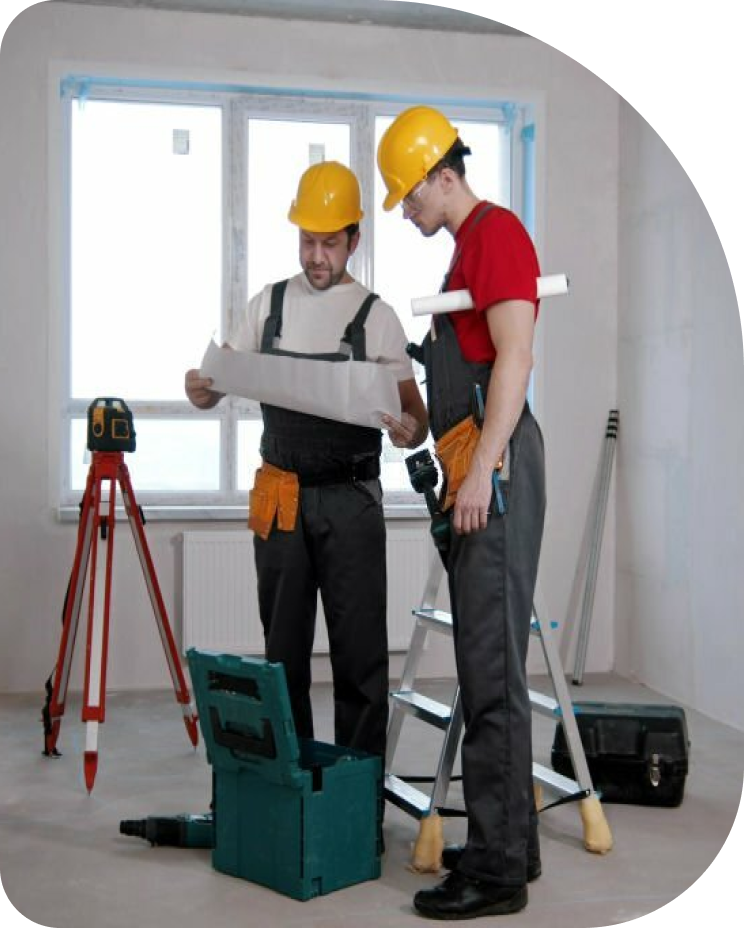 We understand that a dry and leak-free basement is critical for the comfort of your family and the durability of your home. Why should you pick us for basement waterproofing services?
At Troy Basement Waterproofing, we take pride in our knowledge and commitment to protecting your house. Our skilled staff combines years of expertise with cutting-edge waterproofing technologies to guarantee your basement stays a safe and dry refuge for your family. Because of our dedication to perfection, you can rely on us to handle any leak-related issues with accuracy and efficiency. What distinguishes us is our everlasting dedication to quality and client satisfaction. We don't just fix leaks; we offer long-term solutions. We are your trusted partner in Troy for all of your basement waterproofing requirements because of our straightforward pricing, courteous customer service, and unrelenting devotion to your peace of mind.
Rid a Leak Troy Basement Waterproofing came to my rescue when my basement was facing a severe moisture problem. Their team's dedication and professionalism are truly exceptional. They assessed the issue, tailored a waterproofing solution just for me, and executed it flawlessly. My basement has been bone-dry ever since. Thank you, Rid a Leak, for transforming my basement into a safe and dry space. I couldn't be happier!
Choosing Rid a Leak Troy Basement Waterproofing was one of the best decisions I've made for my home. When I first contacted them for a free estimate, they were prompt and thorough in their assessment. Their customized waterproofing solutions and expert waterproofing process left me with complete peace of mind. I no longer worry about moisture damage in my basement. If you want a dry basement, Rid a Leak is the answer.
I cannot recommend Rid a Leak Troy Basement Waterproofing enough! From the moment I contacted them to the final waterproofing process, their commitment to quality and customer satisfaction was evident. They made my basement dry and secure, and the entire team was a pleasure to work with. It's been months, and my basement remains free of moisture. Rid a Leak is a trustworthy choice for anyone seeking top-notch waterproofing services.
We take pleasure in our streamlined, hassle-free method that provides a dry and safe basement for years to come at Rid a Leak Troy Basement Waterproofing.

Thorough Inspection
Our trip begins with a thorough examination of your basement. We thoroughly investigate for the core cause of moisture intrusion, leaving no stone unturned. The first step in providing effective, long-term treatments is identifying the problem.

Make an Appointment
You can simply schedule an appointment with us after getting a quote. We know how precious your time is, so we work with you to find a time that works for you.

Professional Waterproofing
Dan, our professional waterproofing specialist, will arrive on time and precisely perform the waterproofing operation. Dan's years of experience guarantee that the job is done correctly, leaving you with a dry and secure basement.
Troy's Ultimate Waterproofing Fix! Check out RID A LEAK's latest successes, and join the journey to a watertight home. Don't miss this chance!"
Call us today for a free consultation! We'll assess your basement and recommend the best waterproofing solution for your needs. Visit our website to learn more about our services and see testimonials from satisfied customers.
Don't let a damp basement ruin your home's value and comfort.
Contact Rid A Leak
Troy Basement

today for a free basement waterproofing inspection and quote.