Promising Basement Waterproofing
Services In Highland
At Rid a Leak, we promise quality and 100% satisfaction to all our clients because we believe in providing value for money.
If your basement is struggling with water damage and there is mold growth, just fill out this form, and we will be there with a personalized plan!
Three
most common

sources of water leakage in basements
Groundwater in water-saturated soils that is drawn to your drain tile system which is clogged and as the water is in the pea stones that are higher than your floor seeps in where the floor meets the wall.

Where is your
basement getting
leaked from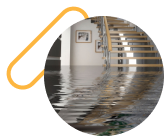 Being
A Reliable

Waterproofing Company For All Our Clients
At Rid a Leak, we believe in delivering value for the money because money doesn't come easy. We work in unison with our clients to understand the basement's condition and create a personalized plan that meets your budget as well as waterproofing needs. In addition, we have a specialized team in Highland that works on basement waterproofing while keeping you informed throughout the process.
Rid a Leak is committed to premium customer service because we want our clients to have the best experience. We will keep you in loop while ensuring the work is being done according to the timeline. Also, to deliver promised results and more, we use advanced equipment and the right materials.
Give us a call today because we promise to give you a free estimate!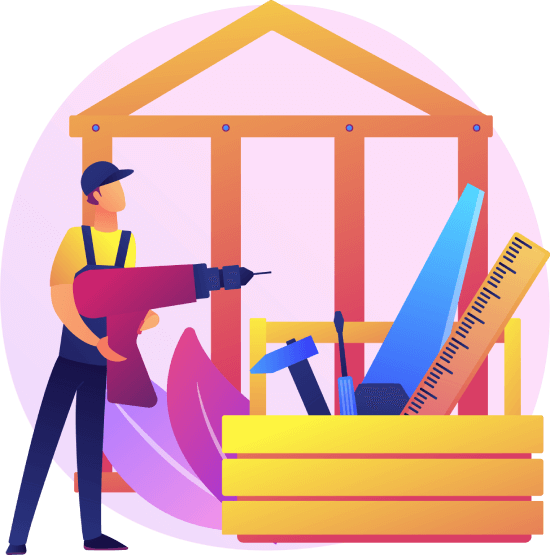 Let's save

your home and basement from water damage
At Rid a Leak, we promise to offer reliable basement waterproofing service in Highland by using advanced equipment that doubles the efficiency, so you don't have to wait for weeks to get the basement ready. In addition, we use environment-friendly products and industry-standard practices to make sure your basement is waterproofed to perfection.
My wet basement was causing me so much stress, which is why I got the free consultation at Rid a Leak. Truth be told, I was impressed by their explanation, and I hired them right away!
I recently hired a waterproofing company, and they did nothing. I got in touch with Rid a Leak, and they have wiped out the moisture issue completely. Fully satisfied!
I needed to set up the basement for entertaining the guests, but moisture was ruining everything. I hired Rid a Leak, and my basement has never been drier. They did an exceptional job.
Our basement waterproofing process involves thorough inspection, identifying the root cause of moisture, and implementing effective waterproofing solutions tailored to your home, ensuring a dry and protected basement for years to come.

Get in touch
Give us a call and tell us the problem that you're facing to get a free stimate.

Set up a time
After receving a quote, book an appointment with us that matches your schedule.

Waterproofing
Our waterproofing expert Dan arrives at your location & completes the waterproofing process.
Happily ever after
We have never had a callback or complaint in 25 years, and we plan to keep it that way forever.
Rid a Leak is offering high-quality basement waterproofing services in Highland, and to ensure we deliver our promise, we have set up the following process.

Inspection & Assessment
We inspect your basement to identify any existing water damage, potential problematic areas, and the best approach for waterproofing. We will also assess the basement and provide you with a detailed report outlining what can be done to save your basement.

Preparation
After determining the problematic areas and the best solution for basement waterproofing, we will prepare the area for waterproofing. We will remove the existing water damage, repair the cracks in the walls, and ensure the basement is clean and dry before we begin.

Waterproofing
We use the latest technology and high-quality waterproofing materials to ensure your basement stays dry and protected. Our team will ensure that your basement is waterproofed to the highest standards, protecting your home and property from water-based damage as well as structural damage. Once we are done with waterproofing, our team will clean your basement to ensure you can get to setting up the basement right away!
Rid a Leak promises to deliver quality to every client, which has empowered us to serve hundreds of clients in Highland. Our work is the epitome of reliable and results-driven waterproofing.
In case your basement is reeking of water, and you suspect mold development, Rid a Leak is only a call away because we want to help you save the structural integrity of your home and building.
You can call us today for a quick consultation session, and our team will create a personalized waterproofing plan.
The Most Trusted Basement Waterproofing Service in
Highland