Promising Basement Waterproofing
Services In Milford
Delivering promised quality basement waterproofing services at Rid a Leak, we take pride in offering quality that exceeds your expectations.
If your basement reeking water, just fill out this form as much as you can, and we will get in touch with you!
Three
most common

sources of water leakage in basements
Groundwater in water-saturated soils that is drawn to your drain tile system which is clogged and as the water is in the pea stones that are higher than your floor seeps in where the floor meets the wall.

Where is your
basement getting
leaked from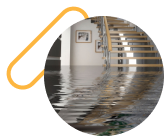 Welcome To
Rid a Leak

For Basement Waterproofing Services
If your basement is always musty and damp, and it's worrying you out? Well, Rid a Leak is available and offering reliable basement waterproofing services in Milford. We have a team of professionals who leverage innovative techniques and advanced waterproofing solutions to protect your basement, so you can have peace of mind.
It doesn't matter if your home has had a major floor or there's a minor leak; we have the equipment as well as the experience and knowledge to tackle these challenges. In addition, we will not only do basement waterproofing because we will help with foundational repair. We promise to use the best materials because we want to offer years-long results.
Give us a call today because we promise to give you a free estimate!
Creating personalized

waterproofing solutions for your home
Rid a Leak understands that every home is different, which is why we always create a new waterproofing plan that meets the unique requirements of your home and basement. We will assess the basement to determine the key issues and create a personalized plan that aligns with your budget while delivering exceptional services. In addition, we promise exceptional customer service, so you will always be informed.
I got the basement constructed with an aim to build a game room, but the moisture ruined my plans. Lucky for me, I found Rid a Leak, and I no longer have to worry about moisture ruining my computer and console.
Our basement was in the worst condition. We could see the water dripping from the walls, but we got in touch with Rid a Leak, and they have always been there to help. Our basement has been dry ever since.
My basement was getting moister day by day, and I had no idea how to fix it. I got in touch with Rid a Leak, and they handled everything without ruining my home interior. Loved their services!
Our basement waterproofing process involves thorough inspection, identifying the root cause of moisture, and implementing effective waterproofing solutions tailored to your home, ensuring a dry and protected basement for years to come.

Get in touch
Give us a call and tell us the problem that you're facing to get a free stimate.

Set up a time
After receving a quote, book an appointment with us that matches your schedule.

Waterproofing
Our waterproofing expert Dan arrives at your location & completes the waterproofing process.
Happily ever after
We have never had a callback or complaint in 25 years, and we plan to keep it that way forever.
At Rid a Leak, we believe in efficiency, promising effective waterproofing services for your basement. Our waterproofing process includes the following steps:

Inspection & Assessment
The first step is to conduct an in-depth inspection of the basement, so we can determine what we have to fix. We will locate the source of moisture and inspect the foundation to look for structural damage. In addition, we will assess the basement's layout.

Preparation
After identifying the issues, our team will prepare your basement for the waterproofing process. We will remove the water/moisture as well as the damaged materials. In addition, we will protect the areas that might be impacted during waterproofing, such as the adjacent walls and foundation.

Waterproofing
The last step is waterproofing, with which we waterproof the exterior as well as the interior to ensure full-range protection. We import the best materials with decades of performance guarantee because we want you to have peace of mind. Once we are done with waterproofing, you are free to use the basement as you want because we leave it clean and ready to use.
We have decades of experience in offering basement waterproofing services in Milford. We have done amazing stuff for our clients, including the following!
Now, if you are ready to enjoy your basement to its full potential, you can contact us because we are only a call away to answer your queries.
Reach out to us for a free consultation session because we want to assist you to the best of our abilities!
The Most Reliable Basement Waterproofing Service in
Milford