Royal Oak Foundation Basement
Waterproofing
Is your basement leaking? You're not alone. Millions of homeowners deal with basement leaks every year. But don't despair, there is a solution: Rid A Leak Royal Oak Foundation Basement Waterproofing.
In case your basement is struggling with moisture issues, Rid a Leak is here to help you out with decades of experience and necessary knowledge.
Welcome to
Rid A Leak

Royal Oak Foundation Basement Waterproofing
A sturdy and dry foundation is the core of a safe and healthy house. Water leaking can lead to a variety of issues, including structural damage, mold development, and poor indoor air quality. Rid a Leak Royal Oak understands the value of a waterproofed foundation and basement in safeguarding your home investment and guaranteeing your family's safety.
We are your valued partner in protecting the integrity and safety of your home's foundation at Rid a Leak Royal Oak Foundation Basement Waterproofing. Welcome to a world of unrivaled expertise, where we go above and above to give you with the best basement waterproofing services in Royal Oak.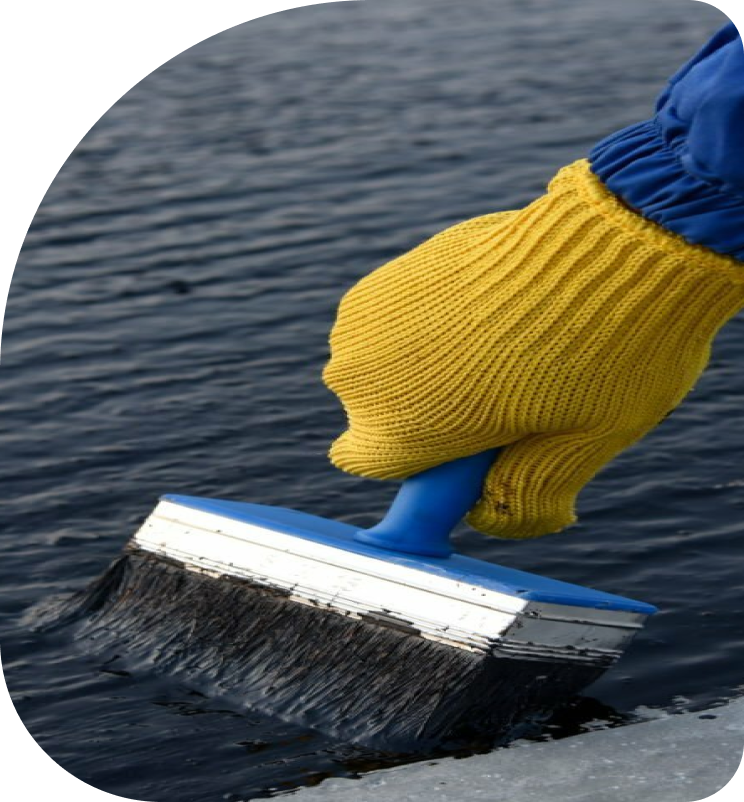 Give us a call today because we promise to give you a free estimate!
Drowning

in Worries? We Have the Solution!
Water penetration in basements is a problem that many homeowners face, and the effects can be disastrous. Untreated basement leaks can cause costly repairs and health problems, ranging from mold development to structural damage. Don't allow your home to become a victim of the dangers of a wet basement. Our Royal Oak Foundation Basement Waterproofing services are your lifeline to a worry-free, water-resistant living environment.
We understand that having a dry basement is much more than just avoiding puddles. It's all about safeguarding the foundation of your house. Our expert waterproofing methods protect against both short-term moisture intrusion and long-term structural damage. Rid a Leak will keep your basement dry, your house secure, and your mind at ease.
Rid a Leak Royal Oak Foundation Basement Waterproofing has been an absolute lifesaver for my home. With a perpetually damp basement, I was constantly worried about mold and structural damage. Thanks to their expertise and tailored solutions, my basement is now dry and secure. I couldn't be happier with the results! I highly recommend their services to anyone dealing with basement moisture issues.
I can't express enough gratitude to Rid a Leak Royal Oak Foundation Basement Waterproofing. Their team's professionalism and dedication are truly commendable. From the moment I called for a free estimate to the final waterproofing process, they exceeded my expectations. I can finally enjoy a dry basement without any worries. Thank you for your exceptional service!
When it comes to basement waterproofing, there's no one I trust more than Rid a Leak Royal Oak Foundation Basement Waterproofing. I had tried various solutions in the past, but nothing worked until I found them. Their custom-tailored approach made all the difference. I haven't had a single issue since their expert, Dan, completed the waterproofing process. If you're looking for a reliable and effective solution, look no further!
Our basement waterproofing process involves thorough inspection, identifying the root cause of moisture, and implementing effective waterproofing solutions tailored to your home, ensuring a dry and protected basement for years to come.

Thorough Inspection
Our trip begins with a thorough examination of your basement. We thoroughly investigate for the core cause of moisture intrusion, leaving no stone unturned. The first step in providing effective, long-term treatments is identifying the problem.

Make an Appointment
You can simply schedule an appointment with us after getting a quote. We know how precious your time is, so we work with you to find a time that works for you.

Professional Waterproofing
Dan, our professional waterproofing specialist, will arrive on time and precisely perform the waterproofing operation. Dan's years of experience guarantee that the job is done correctly, leaving you with a dry and secure basement.
At Rid-A-Leak, we're proud of our work in helping homeowners and businesses in Royal Oak, MI keep their basements dry and waterproofed.
Call us today for a free consultation! We'll inspect your basement and develop a custom waterproofing plan to meet your needs and budget.
Don't let a damp basement ruin your home's value and comfort.
Contact Rid A Leak
Royal Oak

today for a free basement waterproofing inspection and quote.