Orchard Lake Foundation Basement
Waterproofing
Put an end to making your basement a battlefield. Call us today at 517-366-8200 for a free estimate and to schedule a thorough examination. Your damp basement awaits our service!
In case your basement is struggling with moisture issues, Rid a Leak is here to help you out with decades of experience and necessary knowledge.
Welcome to
Orchard

Rid A Leak Lake Foundation Basement Waterproofing
Tired of dealing with basement water problems in Orchard Lake, USA? Picture the hassle of having to deal with a persistently damp, wet, or potentially flooded basement, not to forget the unpleasant scents and the lurking threat of mold and mildew. But don't worry; the solution is closer than you believe.
Rid A Leak Orchard Lake Foundation Basement Waterproofing experienced professionals are ready to transform your basement into a water-resistant fortress. Say goodbye to concerns and welcome to a dry, comfortable environment. When you hire Rid a Leak Basement Waterproofing, you are choosing the best. With over 20 years of industry knowledge, we are the go-to option for protecting your basement and foundation from flooding and its bothersome consequences.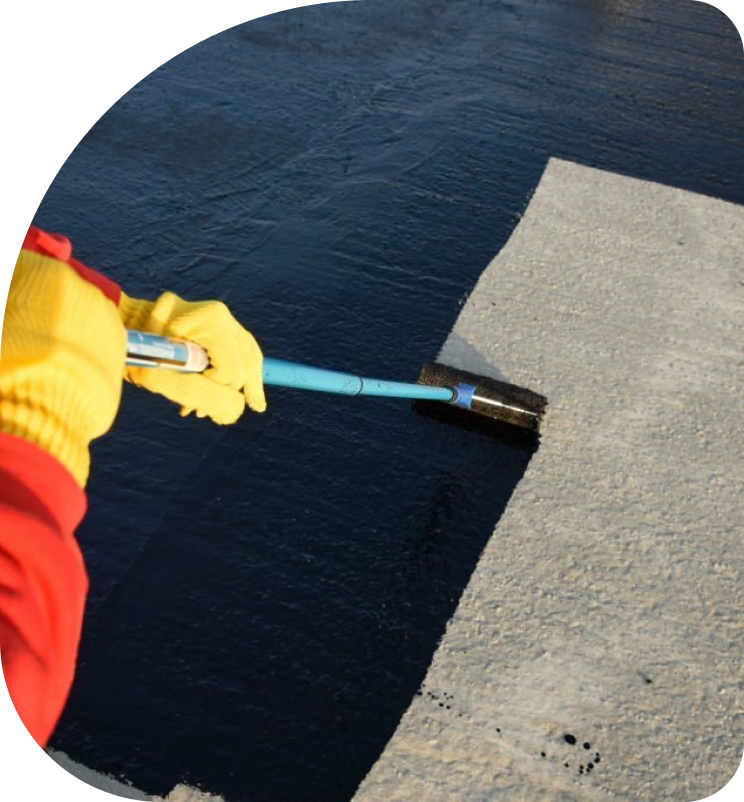 Give us a call today because we promise to give you a free estimate!
Need A
Service?

Rid A Leak Can Help!
Rid a Leak Orchard Lake Foundation Basement Waterproofing is a real industry leader in basement waterproofing. Our staff has the skills and experience to undertake any waterproofing job successfully, thanks to an uncompromising dedication to quality and a comprehensive grasp of the particular problems offered by various types of basements.
What distinguishes Rid a Leak is our extensive expertise in various basement waterproofing procedures. We understand that not all basements are the same; their size, structure, and underlying causes of leaks can all differ greatly. That is why we provide a customized approach to waterproofing, ensuring that we handle the unique difficulties that each basement presents.
I can't express how relieved I am after choosing Rid a Leak Orchard Lake Foundation Basement Waterproofing. My basement was constantly plagued by water seepage, causing mold and damage to my belongings. Their team quickly assessed the issue and customized a solution that perfectly fit my home's needs. Not only is my basement bone dry now, but I also have peace of mind knowing it's protected for years to come. Kudos to Rid a Leak – you've truly transformed my living space!
Rid a Leak Orchard Lake Foundation Basement Waterproofing is nothing short of amazing! From the moment I contacted them for a quote to the final waterproofing process, their professionalism and expertise shone through. The team, led by Dan, arrived promptly, worked diligently, and left me with a dry basement. What impressed me most is that in 25 years, they've never had a callback or complaint – and now I know why. I'm thrilled with the results, and I highly recommend their services!
I was hesitant about investing in basement waterproofing until I found Rid a Leak Orchard Lake Foundation Basement Waterproofing. Their team's knowledge and dedication put my worries at ease. The custom-tailored solution they provided was a game-changer for my home. Thanks to them, my basement is not only dry but also free from the constant threat of moisture damage. The peace of mind I have now is priceless. Thank you, Rid a Leak, for your exceptional service!
Our basement waterproofing process involves thorough inspection, identifying the root cause of moisture, and implementing effective waterproofing solutions tailored to your home, ensuring a dry and protected basement for years to come.

Thorough Inspection
Our trip begins with a thorough examination of your basement. We thoroughly investigate for the core cause of moisture intrusion, leaving no stone unturned. The first step in providing effective, long-term treatments is identifying the problem.

Make an Appointment
You can simply schedule an appointment with us after getting a quote. We know how precious your time is, so we work with you to find a time that works for you.

Professional Waterproofing
Dan, our professional waterproofing specialist, will arrive on time and precisely perform the waterproofing operation. Dan's years of experience guarantee that the job is done correctly, leaving you with a dry and secure basement.
Ready for a Dry, Worry-Free Basement? Explore Our Recent Orchard Lake Foundation Success Stories!
Is your basement wet? Orchard Lake Foundation Basement Waterproofing can help! Call us today and book your free inspection today!
Don't let a damp basement ruin your home's value and comfort.
Contact Rid A Leak
Orchard Lake Foundation

today for a free basement waterproofing inspection and quote.